Stitching in its variety of forms is a great hobby and a lot of us dream of learning it and with the help of the sewing machines for beginners, it is indeed possible to learn and create something at the same time.
When sewing machines are designed for beginners they have a few things and don't have a lot of features or tools that are available in the ones meant for professionals and those who are very adept at the art. And with the competition in the sewing machines market booming by the day, it is not always easy to decide which one is the best sewing machine for beginners.
Here, we have a small guide that will definitely assist you in making a choice.
---
1. Brother PC420PRW – Great Machine for Every Skill Level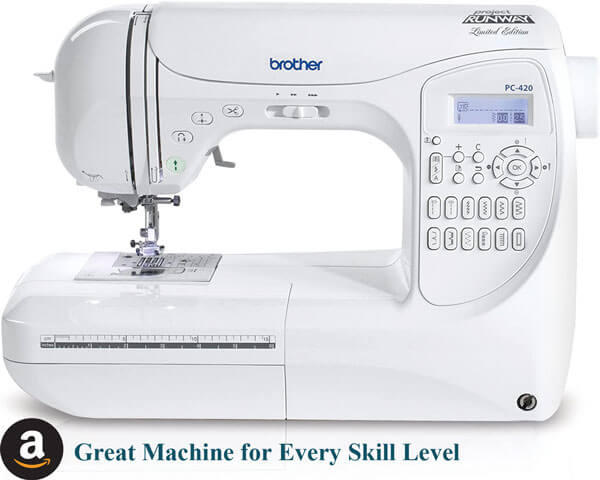 Most beginners look for an easy to use machines, especially one that does a lot of the work without any effort on your part, and this Brother PC420PRW sewing machine epitomizes ease of use in the sewing machines market. There are almost 300 built-in stitches so there is no need to improvise and you can produce something creative while working on your stitching ability at the same time.
The included accessories let you work on a variety of fabrics and with the level of automation provided, you can go and stitch without wasting time on threading a needle or winding a bobbin.
2. Janome 7330 Magnolia – Great for Advanced Beginner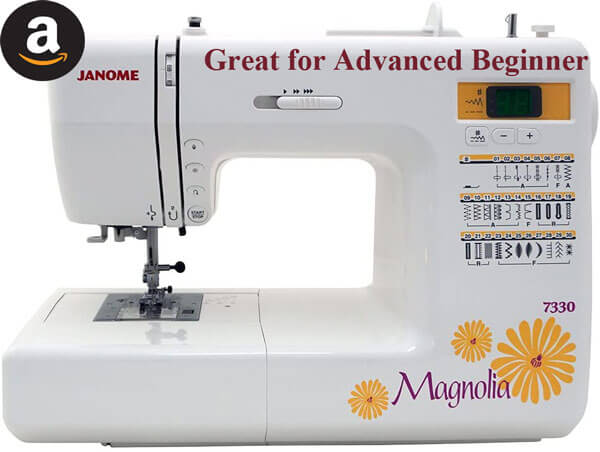 This Janome 7330 Magnolia sewing machine caters exclusively to beginners and its unique features include certain mechanisms to avoid jamming and other trouble. It has only 30 built-in stitches but they are sufficient to start you off and get some work done. There are the computerized controls in this machine which make life easy for a beginner.
While it doesn't have all the top-end features it is among the best sewing machines for beginners. Embroidery functions are available with this machine and the results can be more creative than any beginner could possibly imagine!
3. Singer Stylist™ 7258 – Excellent Beginner & Intermediate Machine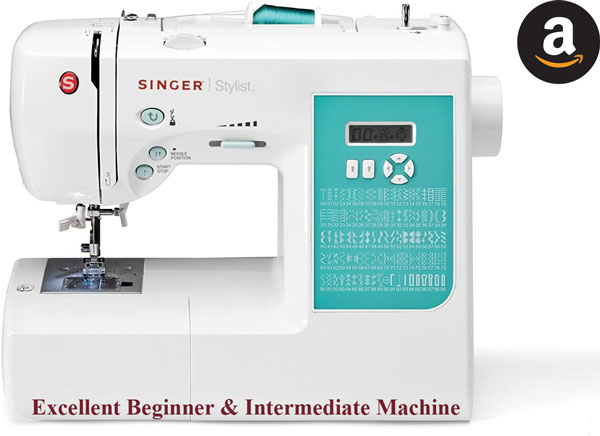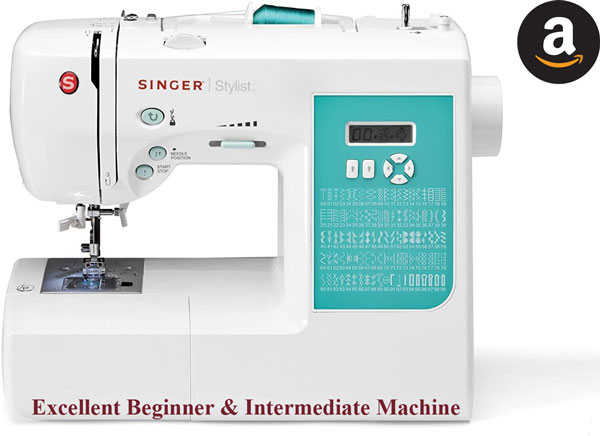 Singer is well known for its effective and efficient sewing machines and with this one, it made life easy for the beginners as well. There are a reasonable number of stitches, around 100, all of which are available at the touch of a button and there is the option of free-arm sewing so beginners can experiment around a little more with their skills.
Simple automation goes a long way in letting users focus more on learning than wasting time on mundane tasks. Simply put, this Singer Stylist™ 7258 machine is great for learning, and among the top sewing machines for beginners.
4. Brother CS-6000i – Great for Beginners to Sewing and Quilting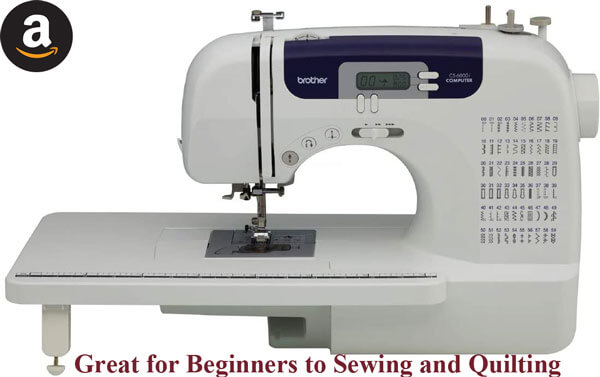 While this is not labeled as a machine for beginners, it is just as easy to use and Brother has done a good job with it. There are about 60 built-in stitches making Brother CS-6000i one of the most generous sewing machines for beginners and also in the train are adjustments for the thread so a beginner can learn the best settings for the situation.
Free arm sewing is a great help and the one-touch button control for most functions is really a dream.
5. Brother CP-6500 – Perfect for First-time Newbie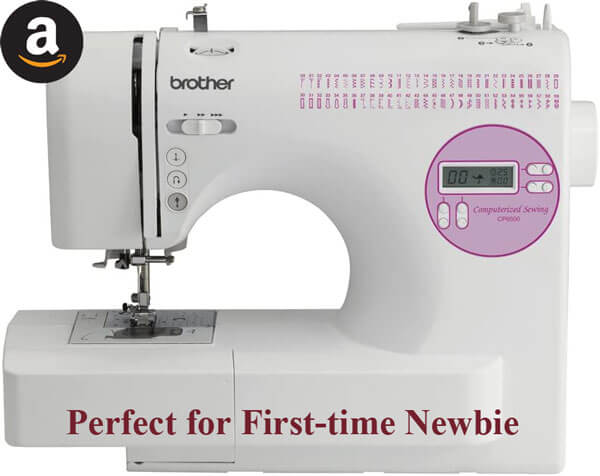 Though this is aimed more at professionals looking to get the job done quickly and easily, beginners can learn to hone their sewing skills thanks to the computerization that is offered with this Brother CP-6500 computerized sewing machine.
The digital control lets users into the computer world of sewing and the 65 stitches onboard encompass a large variety that can be used to practice some interesting stitching work. There is also a reverse button that strengthens stitches to a large extent and saves beginners the time of manual reversal.
Furthermore, this machine has a 6 point feed dog which allows for the horizontal thread delivery that rarely jams and allows users peace of mind. Easily one of the best sewing machines for beginners in the market today.
Conclusion
The machines above are among the best in the market that are suited for beginners. They are mostly easy to use and do not have any clutter and unnecessary functions. They all have a reasonable level of automation and computerization that is essential for quick and efficient learning. Some machines even have introductory functions to special tasks like embroidery and quilting but these are for slightly higher users but they nevertheless make great sewing machines for beginners.
---