Halloween is around the corner and the race is on to find the best costume for adults, children, couples, family pets, and groups of friends.
It is hard not to feel the pressure to come up with something good. If you are short on ideas and want some good suggestions then you have come to the right place. Here, we discuss some of the best Halloween costumes ideas for 2020 for everyone in the family.
1. Halloween Costume Ideas for Adults
You can divide costumes into two broad categories: classic and trending. Which one you go with is entirely up to you but they both hold their own share of appeal. Classics are timeless and carry with them a hint of nostalgia while the currently trending ones add variety, flair, and an added dimension to the typical collection of Halloween characters out and about. We list some of the popular Halloween costume ideas for adults.
For Women
Black Widow: The fact that her own movie is around the corner only makes the Black Widow costume more appealing. It's simple yet elegant, and you know it makes for a badass costume.
Princess Leia: If you are looking for a timeless classic then you can't go wrong with the iconic Princess Leia costume. So get on those signature space buns and "may the power be with you".
Edna Mode: Let's admit it: Brimming with confidence and with an attitude to die for, Edna Mode is an unforgettable character. So put on her modern ensemble, including the wig and glasses, and "judge" the other Halloween costumes with all the authority of the fashion designer you are dressed as.
Eleven: Stranger Things has been one of the hottest trends of 2020. For those looking for something a little on the eerie side, going as this psychokinetic and telepathic character might be a perfect choice.
Shuri: Want to be royally smart? Then be the Princess of Wakanda. The Black Panther character gained popularity for her quick wit and intellect. It doesn't hurt that her people are the most advanced nation known to man.
Gamora: Green never looked so good. The assassin-gone-good character takes badassery to a whole new level. Bringing the glam factor to the motley crew of "Guardians of the Galaxy", Gamora is style and confidence redefined.
For Men
Skeleton: Skeleton costumes have been a mainstay of Halloween since forever. A timeless classic such as this never gets old, only better with time.
Patrick Bateman: Looking for a "killer" costume? Dress up as American Psycho's suave serial killer and prepare to shock and awe one and all.
David Rose: Transform into the memorable lead character of Schitt's Creek, which is one of the hottest shows of the year.
Michel Myers: A modern classic, the slasher is even more relevant this year with his movie "Halloween Kills" set to release in 2021.
Genie: Only Will Smith could make a genie look this cool. Now that he has shown you how to do it, done the genie costume and spread the magic wherever you go.
2. Halloween Costume Ideas for Kids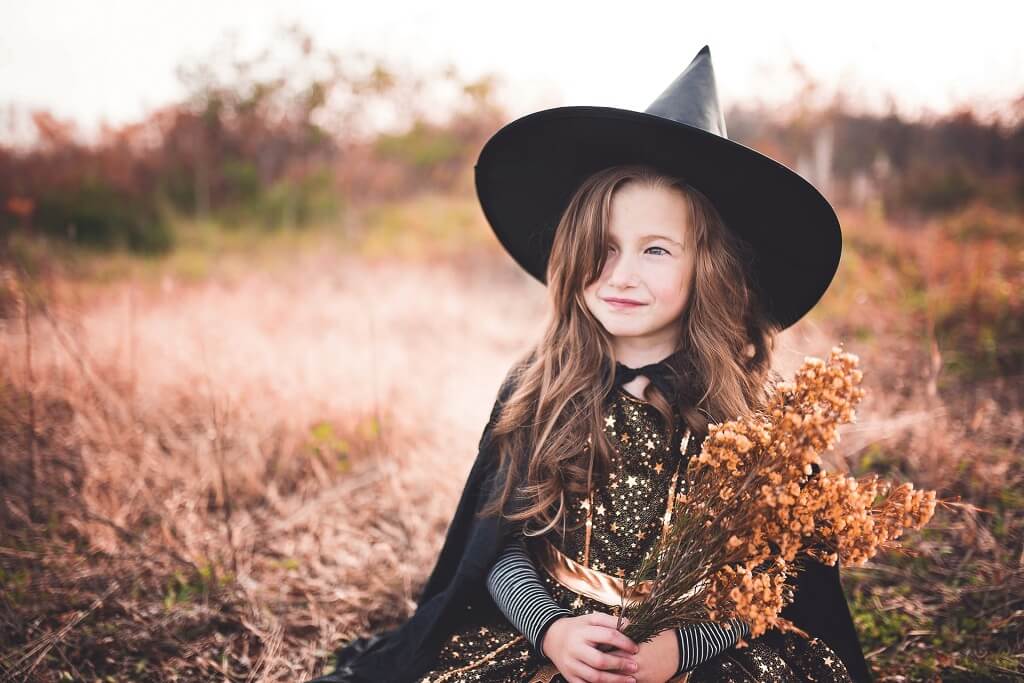 Minion: The minions shot to stardom when Despicable Me released and have since ruled the imaginations and hearts of children all over the world.
Elsa: With Frozen II winning little hearts everywhere, having your kid dress up as Elsa will be a popular decision with them.
Kristoff: And if your little boy wants to relive Frozen II, then Kristoff is a wonderful option.
Spiderman: With Spiderman Homecoming fresh on the mind, many children would love to put on the costume of this young superhero.
Baby Shark: A phenomenon that took the whole world by storm and spawned many variations, Baby Shark is still a favorite among kids and would make for a wonderful costume.
Toothless: Which kid doesn't love a dragon? And which kid doesn't have s bit of 'Night Fury' in them? Dressing up as Toothless from How To Train Your Dragon almost seems eerily natural.
3. Halloween Costume Ideas for Couples
Nick and Judy from Zootopia: The crime-fighting duo won the hearts of people young and old. Dress up as them and add a cute and cuddly element to this year's Halloween.
Fred and Wilma Flinstone from The Flinstones: With a tale as old as time, Fred and Wilma's romance remains as relevant today as it was in the stone-age.
Ross and Racheal from Friends: Will they or won't they? The question that ruled our lives for 10 years. The quintessential couple of the 90s will never get too old for us.
Eleven and Dustin from Stranger Things: Want to go for something fresh and trending? How about this couple from one of the biggest shows of the year.
Money Heist Couple: Money Heist is another big show of recent times. Dress up in the red jumpsuit, black shoes, and the masks, and you are done.
Anna and Kristoff from Frozen II: Want to keep your costume sweet and popular? This adorable couple from the blockbuster sequel will tick all the boxes.
4. Halloween Costume Ideas for Groups
Star Wars: You can never go wrong with a classic such as this one. With multiple characters, this idea can suit groups of varying sizes.
Willy Wonka and The Chocolate Factory: With Willy Wonka, Charlie, the Oompa Loompas, and many other iconic characters in the movie, this is an opportunity to get creative and colorful as a group.
Toy Story: Dress up as the wildly popular group of Woody and his friends and entertain people of all ages this Halloween.
The Avengers: Is there anything cooler than going as a group of superheroes? Yes! Going as a group of superheroes that have each been global blockbuster hits.
The Addams Family: Want to stick to the eerie feel of Halloween as a group? Go as the Addams Family and keep the true Halloween spirit alive this year.
Ghostbusters: With a new movie on the horizon, what better time is there than Halloween to channel into your inner Ghostbusters and get to work.
5. Halloween Costume Ideas for Pets
For Dogs
Baby Shark: WIth baby shark on repeat in everyone's homes, your dog will be a huge Halloween hit dressed as a baby shark.
Scooby-Doo: This is too obvious to miss. Dress your dog up as a…dog…just a really famous dog.
Hot Dog Costume: Want to keep it interesting? Dress your dog in a hot dog costume.
Robin-Dog Costume: We all know about Robin Hood. It is time to introduce the world to the Robin Dog- the dog who fights for the less privileged dogs in society.
King Dog Costume: Let's keep it real this Halloween and dress him up as he is in our lives: A king.
For Cats
Lion: Does your cat look destined for bigger things? Or maybe she simply deserves a day in the shoes of her fiercer family member? Get her a lion mane and let her live it big for a day.
Professor McGonagall from Harry Potter: Get her a pointy hat and a tiny cloak and your cat can be the Animagus Professor McGonagall.
Little Red Riding Hood: Want to keep it simple but cute? Get a cute red cape and tie it around your cat with a hood on the head.
Ballerina: Have a cat that loves to move? Get a tutu for her and she is a ballerina for the day.
Find something for everyone in the family for Halloween right here and prepare to shock, awe, and enjoy the 2020 Halloween like never before.
---